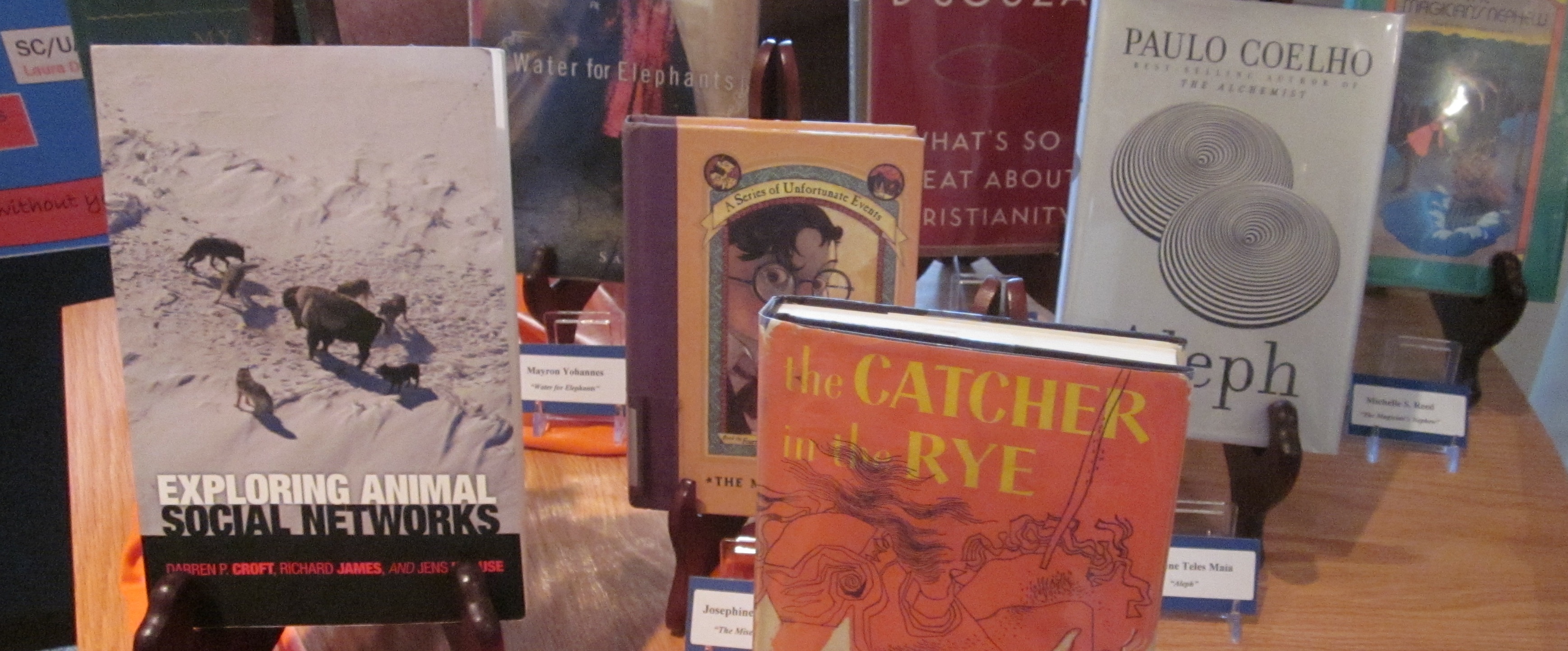 Library and IT honored our graduating student assistants at a luncheon and book dedication event in the East Reading Room of the Bertrand Library in recognition of their dedication and commitment to Library & IT and Bucknell.
In addition to the luncheon, the seniors and graduate students were invited to select a book from the library's collection to be dedicated in their honor. The book selected contains a uniquely designed bookplate with their name and class year. In addition, the catalog record of that book  includes their name as the person honored by the dedication.
Thank you for your excellent service!