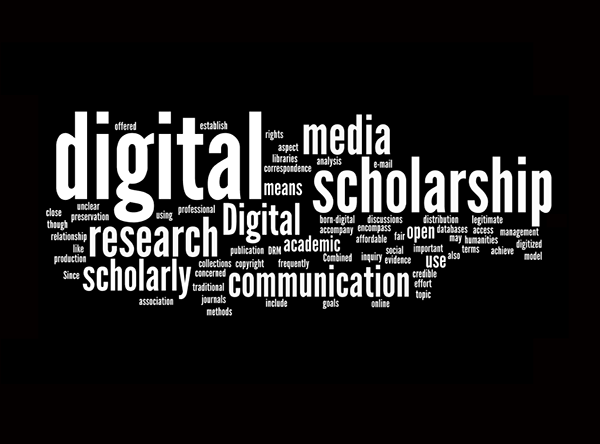 As part of the $700,000 grant that Bucknell received from the Andrew W. Mellon Foundation to promote digital scholarship on campus, six faculty members have been awarded Summer Research Project Grants to pursue research enhanced by digital tools and methods, in collaboration with student research assistants. The six funded projects include disciplines in the arts, sciences, and social sciences:
"A Proper Motion Search for the Smallest Stars" – Katelynn Allers, Physics and Astronomy
Student Researcher: Damon Frezza.
Frezza will work with Professor Allers to analyze small star foundations (as discovered using the Spitzer telescope) and (with the help of staff in the Digital Scholarship Center) to create a Website that will document research output, leading to a conference paper and journal article.
"Community Level Effects of Foreign Aid in Africa" – John Doces, Political Science
Student Researcher: Erik Heinemann
Heinemann will work with Doces on a GIS study of the effect of aid at the disaggregated community-level, seeking to understand its effects, positive or negative, on development at the community-level.
"The Masquerade Project" – Ghislaine McDayter, English
Student Researchers: Brittany Allen, Kyle Raudinsky
Allen and Raudinsky will work with McDayter on the initial development of an immersive experience that takes a user through the literary and social engagements involved in an eighteenth-century masquerade ball.
"Empowering conservation through integration of GIS data and community surveys" – DeeAnn Reeder, Biology
Student Researcher: Laura Kurpier
This project identifies how conservation in South Sudan can be empowered through integration of aerial GIS data and fieldwork/data collection.
"Health Atlas of Pennsylvania" – Amy Wolaver, Economics
Student Researcher: Jonathan Walls
The project involves development of a GIS atlas facilitating analysis of Pennsylvania's hospitalization rates due to health care supply and environmental factors.
"Refracting Environmentalism through a Tire: A view of 'Fractivism' through an Anti-Incinerator Campaign in Central Pennsylvania" – Amanda Wooden, Environmental Studies
Student Researchers: Morgan Greenly, Ann Scott, Lauren Sion
Students will work with Wooden on an article and publicly-shared online digital map about the connection between anti-natural gas drilling activism ("fractivism") and community opposition to the White Deer Township Energy Project ("the tire burner") in Central Pennsylvania.