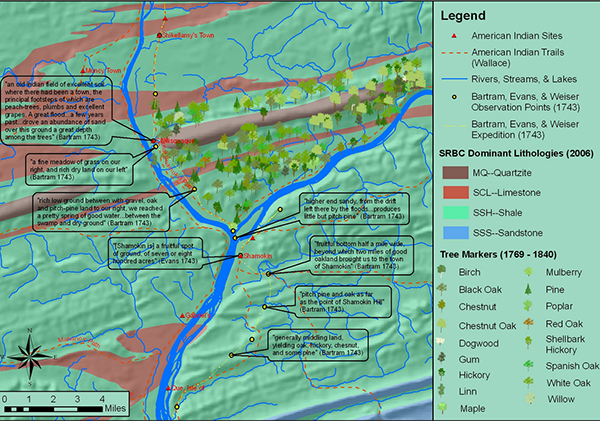 In addition to the six faculty members who were awarded Mellon Summer Research Projects grants as part of the $700,000 four-year digital scholarship grant Bucknell received from the Andrew W. Mellon Foundation, four faculty projects will be receiving course design stipends for work beginning this summer 2014. The stipends seek to support faculty members who are creating new courses that teach students how to use digital technologies or who are modifying existing courses to include significant digital scholarship lessons, modules, or projects. Below are brief descriptions of those four funded projects:
"Digitizing the River" – Katie Faull, Comparative Humanities, and Alf Siewers, English
New digital humanities-centric design of Susquehanna Country course, incorporating extensive digital humanities engagement and analysis of cultural, historical, and environmental aspects of the Susquehanna region and Bucknell's place within it.
"Devising Performance" – Anjalee Hutchinson, Theatre and Dance
This course explores the methods and means of creating theatre. The course redesign involves innovative approaches to performance process and collaboration through immersive digital forms of communication and documentation.
"Too Much Information, The Effects of Digital Technologies on our Lives" – Janet Knoedler, Economics, and Kathleen McQuiston, Library & IT
This Integrated Perspectives course examines benefits and costs of the ubiquitous access to information via digital technologies. The redesigned course features a scaffolded set of assignments in which students participate in real time in the collaborative community of Wikipedia.
"Pilgrimage in South Asia" – Karline McLain, Religion
This redesigned religion course uses emerging work in the field of digital spatial humanities to enrich student learning about and engagement with the sacred geography of South Asia. Course modification will include a semester-long research project culminating in the production of a multimedia digital atlas.