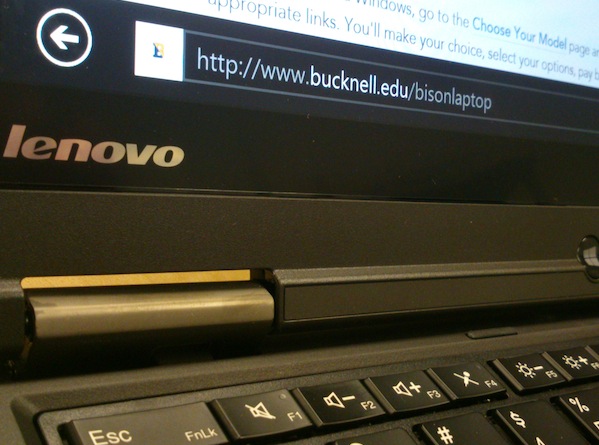 It's graduation season, and maybe you're considering a graduation gift…. or you're a new Bucknellian who will be attending in the fall…. you should check out the Bison Laptop Program.
The Bison Laptop Program offers Lenovo and Mac laptops configured specially for Bucknell.  The machines are designed to be four-year machines for all your computing needs as a Bucknellian.  Also, the laptops receive preferred service at the Tech Desk in the Library.
Check out the models and pricing here:  www.bucknell.edu/bisonlaptop!