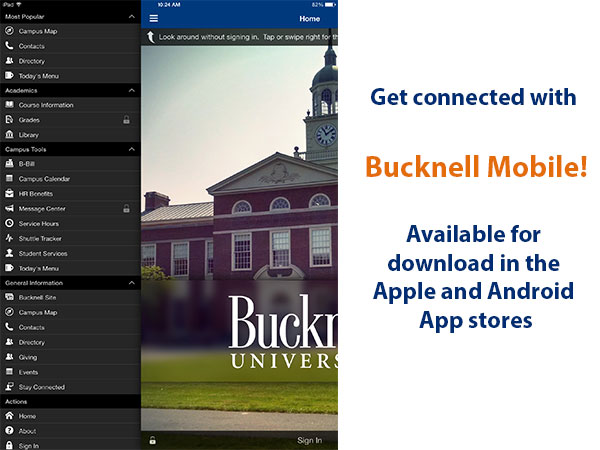 Library and IT has recently released an updated version of the Bucknell mobile app. The new app is available in the Apple Store and the Google Play Store.
The major improvement for app users will be the ability to have it remember your username and password, streamlining access to services that require authentication.
Other new/improved features of the app include:
– Improved "Campus Map" section
– "Most Popular" section that highlights frequently used services
– Menu based navigation with collapsible sections
– Links to Bucknell's new website
Please email feedback or questions to mobile@bucknell.edu.