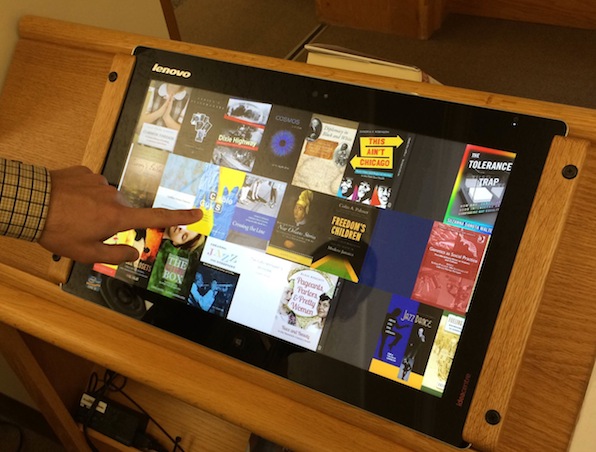 Presenting the latest issue of "The Next Page", which contains interesting news and useful tips from Library and IT. This issue focuses on collaborating with students and supporting their academic endeavors.
Table of Contents:
-"Anyone Can Be An Activist": Summer Student Research Grants
-From the Vice President for Library and Information Technology
-Tech Tips: Where You Go When You Don't Know
-Library and IT: An Integral Part of Student Services
-Celebrating Bucknell's Student Scholars
-New Library and IT Staff
-Students Spur Ebook Innovation
The Next Page may be accessed in PDF format at http://www.bucknell.edu/nextpage.xml, and in print format on the main level of Bertrand Library. We hope you enjoy our latest issue! If you have any questions, please do not hesitate to contact the individual authors of the articles directly.