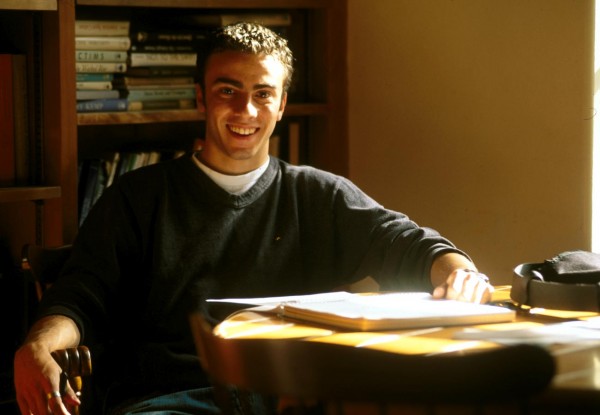 LIBRARY AND IT: AN INTEGRAL PART OF STUDENT SERVICES
by Ben Hoover, Evening Library Services Specialist
As a former student affairs practitioner recently converted to the Library and Information Technology field, I was surprised by the interconnection and similarity in support provided to students between L&IT and the Student Affairs Division on campus.  The traditional role of L&IT – to support the curriculum, and teaching and learning of faculty and students – is still the main role of the organization, but L&IT also has a large effect on the type of learning that leads to holistic development (i.e. the kind of learning that comes from the cocurricular and extracurricular).
L&IT provides the technological infrastructure that allows for the day to day functioning of almost all aspects of the cocurricular and extracurricular experiences on campus.  Technology is the springboard for clubs, organizations, events, campaigns, and learning as well as the foundation for almost all academic affairs and student affairs offices.  Thus, L&IT not only supports student learning but also holistic student development at a structural level.  With so much blending into student life, it makes sense that L&IT projects, initiatives, and decisions should be informed by theory and best practices in the Student Affairs field.  To this end, L&IT regularly seeks student and professional input via our Student Advisory Group and ad-hoc project focus groups.
In addition to the ubiquity of L&IT through technology on campus, the library side of L&IT offers services similar in nature to those in the student life realm.  Library Services provides many personalized and small group interactions with students in the form of reference consultations, information literacy instruction, workshops, and front line services through the library services desk and research help area.  Similarly, as one of the largest employers of student workers on campus, many L&IT staff members have the potential to be mentors. The frequent interactions we have with student employees give us the opportunity to make their work experiences be as much about personal and professional development as about getting the job done.
Given the level of integration L&IT has into student life, how do we further embrace the student affairs mindset and practice to facilitate holistic development?  The first step is to continue building relationships with our student affairs partners.  It is important that we keep touch with the pulse of student life on campus in order to realize how we can continue to support students in both their academic and personal lives.  Communication is the key to knowing our student population and their needs.  Additionally, student affairs offices offer fantastic trainings, seminars, and events that provide us opportunities to learn the skills we need to be intentional about our relationships with students and in our projects and initiatives.