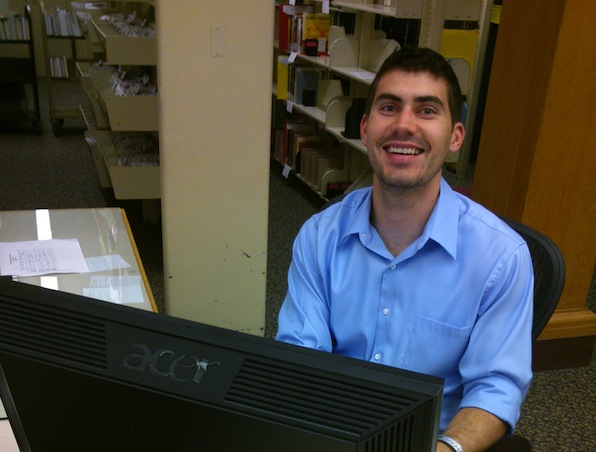 Ask for help!  Librarians and professional staff members are here to assist you in finding resources for papers and projects, and to guide you in the research process.  During finals, the library will be open for 24 hours and the Library Services Desk will be continually staffed.  If you need help, just ask!
Don't procrastinate!  Start studying now to avoid cramming at the last minute.  Use your time wisely and plan out your studying (Google Calendar is a great tool for this).  If you have papers to write, schedule a short meeting with a subject-librarian now to get a jump start on finding sources and get tips that can make your paper writing faster and easier.
Take study breaks.  Exercise, meditate, or just relax.  Building short breaks into your study routine can help energize, motivate, and keep you on task.  There are a myriad of study-break events on campus so pick what you want to do and add them to your study schedule.
Can't find an open computer or study space?  Laptops are available at the equipment desk for short-term borrowing, and Lenovo and Mac computer chargers are available at the circulation desk.  The library has study spaces on all five floors – three of which have quiet study areas.  Be adventurous and find some new places to study!
Someone being loud in the quiet area?  Message a library staff member using the chat widget on the Research by Subject page and we will come SHUSH them!  Also, feel free to message us with any library or research related questions.