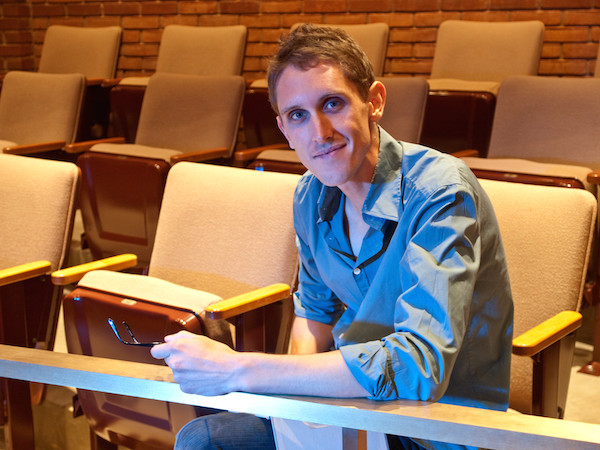 Week five of our "What I'm Reading This Summer" series features Logan Connors, Associate Professor of French and Francophone Studies.  Logan recently received a faculty development summer research grant to work on his new scholarly project, a book about theater and emotion in early modern France.
Logan says, "I'll be doing a lot of reading for research, but some leisure reading as well.  I'll be reading:
Joseph Harris, Inventing the Spectator: Subjectivity & the Theatrical Experience in Early Modern France. Oxford: Oxford UP, 2014.
Larry F. Norman, The Shock of the Ancient: Literature & History in Early Modern France. Chicago: Univ. of Chicago Press, 2011.
Robert Morrissey, The Economy of Glory: From Ancien Régime France to the Fall of Napoleon. Chicago and London: Chicago, 2014.
Albert O. Hirschman, The Passions and the Interests: Political Arguments for Capitalism before Its Triumph. Princeton: Princeton UP, 1997.
Martha C. Nussbaum, Political Emotions: Why Love Matters for Justice. Cambridge, MA: Belknap/Harvard, 2013.
I hope to read these works as well as several sentimental French plays from the 1720s and 1730s—works by Voltaire, Marivaux, Nivelle de La Chaussée, and Houdar de La Mothe.
For fun, I'd like to finally read Donna Tartt's The Goldfinch, which has been sitting on my nightstand for about a year, and I'll definitely read Michel Houellebecq's latest novel, the very controversial Soumission (2015)."