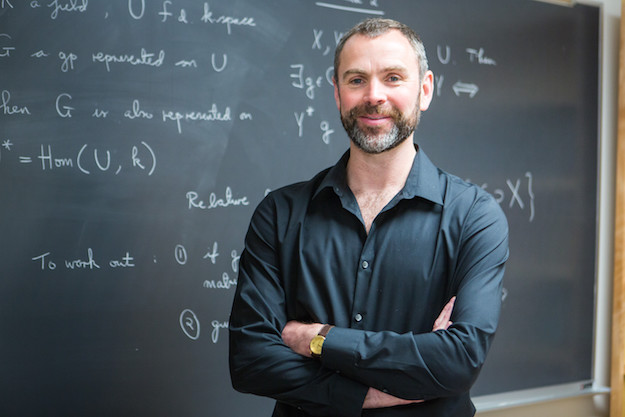 Pete Brooksbank, Professor of Mathematics, has an interesting summer reading list. A mathematician specializing in Computational Algebra, Finite Groups, and Combinatorics, Pete is spending his summer balancing preparation for his fall Foundation Seminar, "The Universal Machine," (part of the Discovery Residential College), with fun recreational reading.
Pete writes, "Your series is a splendid idea.  I'm reading:
1) The first year common reading book, The Good Food Revolution, by Will Allen. It looks interesting!
2) I'm also reading as much John Le Carre as is humanly possible in my spare time, because he's awesome. I'm reading A Perfect Spy right now.
3) For my IP (Integrated Perspectives) course next year, I'm reading a book by Alan Holden called Shapes, Symmetry and Space.
4) Alan Turing, The Enigma, by Andrew Hodges, which I'm reading for my Foundation Seminar.
5) Enigma: How the Poles Broke the Nazi Code, by Wladyslaw Kozaczuk and Jerzy Straszak. Also for my Foundation Seminar.
Pete also adds "I'd like to also read some Hemingway, if I have time. Because he's awesome too."