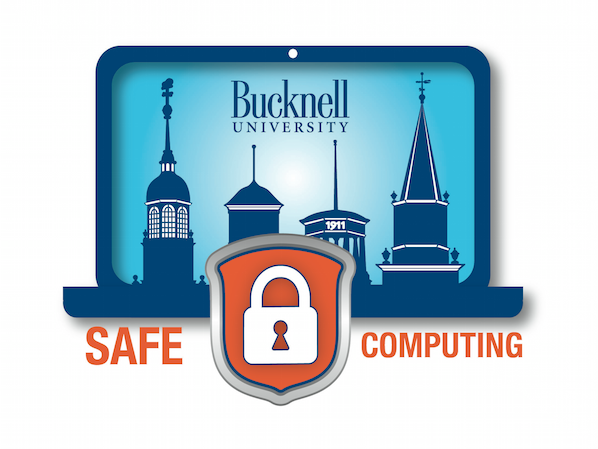 Dear Campus Community:
Bucknell email accounts have been "phished" yet again.  This isn't the first time, and certainly won't be the last.  What can you do to protect yourself?
First of all, you must know that a Bucknell account can be a valuable tool for cyber criminals.   A valid BU username and password can be used to access our private university systems, send spam emails, or to launch hacking attacks–not to mention compromising YOUR personal information.  Yikes!
How do these criminals get your password?   Simple–they ask you for it, and you give it to them.
Although many phishing attempts are low-quality and easy to spot, others have become much more convincing and have successfully lured many in the past few years.  Here's a phishing message which was sent to much of our community this week:
If you happened to click the link in the message, you were directed to a suspect Bucknell-branded login page:
Users who attempted to "log in" through this site ended up with compromised accounts.
Be alert and guard your Bucknell username and password at all times!
Bucknell will never email you asking for your username and password, nor will we tell you that you must log into a site to upgrade your account or to perform maintenance.
Never share your Bucknell password with anyone–including friends or parents–and never use your Bucknell password for other websites.

Never enter your Bucknell password into any non bucknell.edu site.  The address for our valid login page starts with "https://cas.bucknell.edu/cas/login?SAM………" and doesn't end with something like "jimdo.com"

Report all suspected phishing pages by selecting "Report Phishing" from the BMail pull-down menu.

Thanks for your attention.  If you are unsure about a particular message, let us know! Email Tech Support at techdesk@bucknell,edu, call 570-577-7777, or stop by and visit us on the first floor of the library.