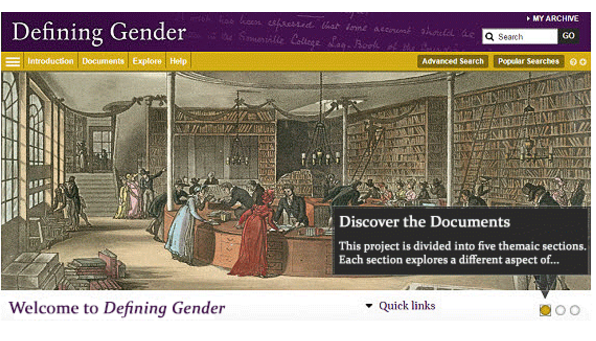 Defining Gender provides access to a vast body of original British source material that has enriched the teaching and research experience of those studying history, literature, sociology and education from a gendered perspective.  The databases contains a wide range of original sources including ephemera, pamphlets, commonplace books, diaries, periodicals, letters, ledgers, manuscript journals, poetry, receipt books and conduct and advice literature.
Now re-launched on a new platform, with updated layout to ease navigation, the new-look site showcases the same unique documents with additional functionality:
New document listing with ability to sort and filter documents
Revised metadata and increased searching capabilities for effortless browsing
New interactive chronology with direct links into the resource and individual documents
Updated editorial content such as Biographies which have been updated with links to primary source materials
Check out Defining Gender today!