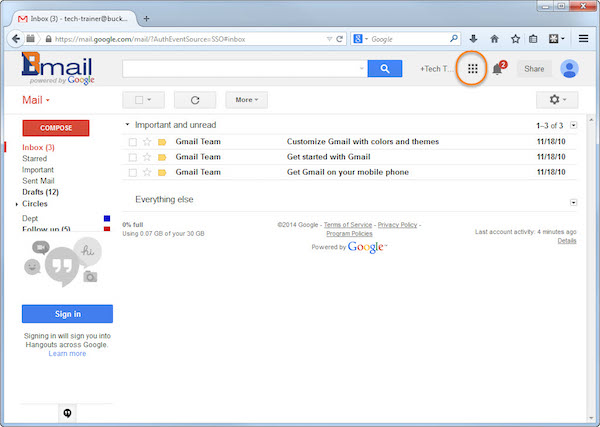 We all use Bmail, but many of us have different ways of getting there.
Sure, you can navigate to the main Bucknell website and click on a few links to find Bmail. However, you can also just create a bookmark or favorite in your web browser. Like any bookmark or favorite, it is a shortcut taking you directly to the place you want to go–in this case, Bmail.
This works great, but if your bookmark or favorite becomes outdated or something changes behind the scenes, that "shortcut" can become a "dead end" pretty easily.
If you would like to create or update a bookmark or favorite for Bmail, here are several URL's we recommend that are current and should get you where you want to go:
https://bmail.bucknell.edu
https://webmail.bucknell.edu
https://mail.google.com/a/bucknell.edu/
https://mail.google.com/a/bucknell.edu/?AuthEventSource=SSO
More information can also be found in this article:
http://ask.bucknell.edu/?p=3562
Of course, if you have any questions or encounter difficulty, please contact us at Tech Support (techdesk@bucknell.edu) or call 570-577-7777.