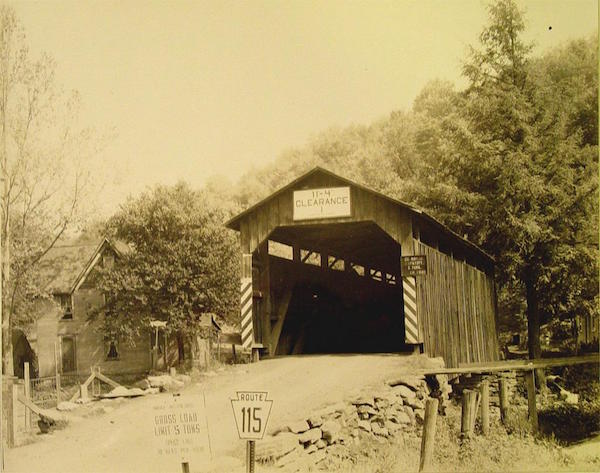 In an effort to provide better access and share the many treasures in special collections and archives repositories, many institutions are digitizing their holdings, including Special Collections/University Archives in the Bertrand Library. The advantages of providing access to collections digitally are obvious; historical photographs, texts, and artifacts that would require the physical presence of the viewer can now be easily shared with the world in a digital environment.
Over the past decades, Special Collections/University Archives at the Bertrand Library began to share some of its collections digitally which are available in Shared Shelf Commons. From local collections of Bucknell University's historical photographs to more broad collections such as Special Collections/University Archives collection of World War II posters, the digital collections are a prominent feature of the department's outreach to the campus and the world.
There are also more specialized collections that are digitized. One such collection is the Nelson Davis Covered Bridges Photographs, which showcases photographs of covered bridges from around Pennsylvania in 1936 and 1937. The photographer, Nelson Davis, was a graduate of the University, and chaired the Department of Biology between 1910 and his death in 1939. His photographs document a piece of historical architecture that is unique to America.
Graduating from the University in 1895 and receiving his Master of Science the following year, Nelson Davis became a prominent figure of Lewisburg—as well as upstate New York, where he summered every year—due to his broad interests in the natural sciences and other niche areas. Davis participated in several clubs that worked to catalogue and preserve covered bridges, endemic to this part of Pennsylvania and much of New York. By the time he was documenting them in the mid 1930's, many had fallen into disrepair due to the emergence of the automobile for transportation and more practical methods of building bridges that would withstand weathering. His preservation of many of the state's bridges through photographs has proved to an important part of the historical record of both the local area and the state of Pennsylvania.
The movement towards sharing materials in digital formats has both revolutionized access to special and archival collections and materials . What is clearly evident, however, is how important this trend has become and what it says about the future of providing access to information across the internet. Here at Bucknell, we have taken significant measures to move the collections into the digital age—now, anyone with a computer can access these materials within a few clicks of landing on the Library & IT's web pages.
To access all Bucknell's digital collections, visit http://www.bucknell.edu/DigitalCollections.