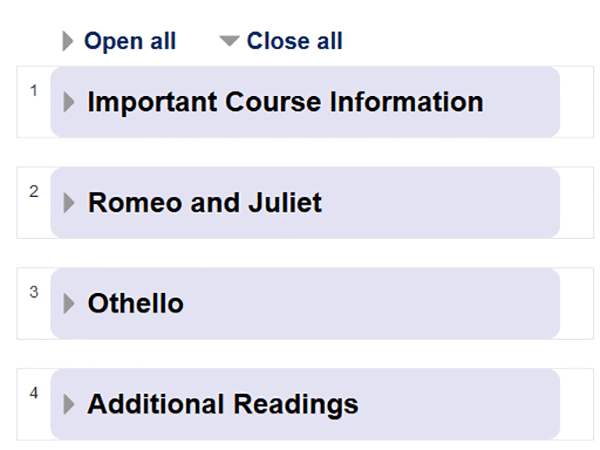 One challenge that students and faculty members face with large Moodle courses is the (over-dramatically named) "scroll of death." In other words, when there are many topic blocks and/or lots of documents within topic blocks, the Moodle course ends up being so long, that students need to keep scrolling downward to see all the course content, and faculty members need to keep scrolling downward to add new content. In order to address this "scroll of death" problem and to reduce the screen length of a Moodle course, we have installed the "Collapsed Topic" course format. When a faculty member chooses the Collapsed Topic format for his/her Moodle course, the topic blocks (past the zero block) display only the title of each block. Students (and the faculty member) can click on the title of the topic (or on a familiar right-facing triangle icon) to reveal the contents of that particular topic block. Here is how a sample course would look using the Collapsed Topics course format for the first four blocks of the course (after the zero block, which remains un-collapsed):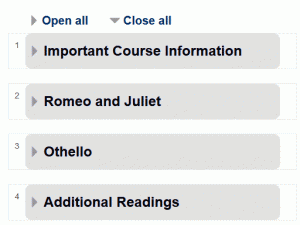 Here is how the same course would look when one of the topics blocks has been expanded: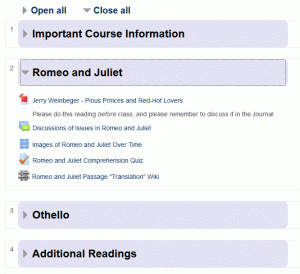 You can find instructions on how to implement the new Collapsed Topic Course Format here.