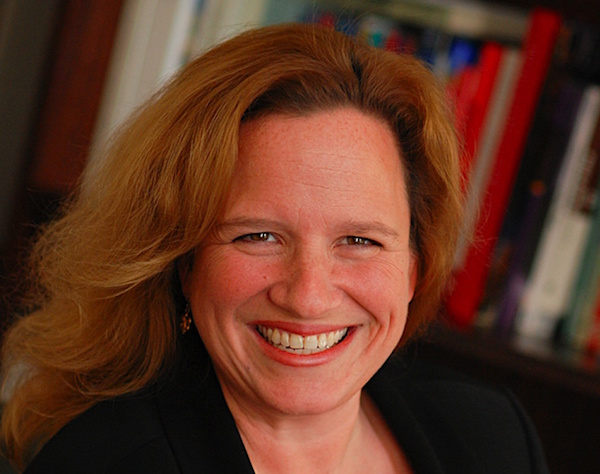 The next summertime reading list in our series comes from Mary Ann Stanton '89.  Mary Ann is Associate Director of Leadership Gifts in Bucknell's Development and Alumni Relations division.
She writes, "I'm really looking forward to some serious (and not-so-serious), uninterrupted reading time this summer. My family spends a lot of time on a quiet lake in the mountains, where television seems an anathema to the air one breathes, and where keeping a book in your bag and reading late into the night seems required by some unwritten (but entirely welcomed) edict.
Purple Hibiscus – Chimanda Ngozi Adichie:  I read Americanah with my book club this spring and really enjoyed it, so I'm looking forward to reading more of Adichie's work.
Reviving Ophelia – Saving the Selves of Adolescent Girls – Mary Bray Pipher:  As the mother of a brand-spanking new teen-aged daughter, I am re-reading this book which impacted me very personally the first time I read it. I suspect this time my thoughts will be on her, and the seismic shifts may feel different, though the call-to-action will be no less urgent – perhaps it will feel more so. 
Harry Potter and the Cursed Child (Parts & II) – JK Rowling:  I cannot help myself. I've loved this series since it first came out, and consumed each new book like it was sustenance needed to survive.  I even asked for #7 as a gift instead of flowers when my daughter was born, as the release and her birth coincided. (Why yes, I have pre-ordered my copies, thank you very much!)
Into the Magic Shop: A Neurosurgeon's Quest to Discover the Mysteries of the Brain and the Secrets of the Heart – James R. Doty:  This biography tells the story of the author's discovery of the relationship between his brain and his heart. 
The Girl on the Train – Paula Hawkins:  I'm late to the party on this one, but I hear it's a well-written page turner.  This checks the box next to "Beach Read".
My Name is Lucy Barton – Elizabeth Strout:  I loved the quiet strength of Olive Kitteridge and am drawn to Strout's beautiful and simple writing. 
Phoenixville Rising – Robb Cadigan '86:  I've had this first novel by a fellow Bucknellian and friend on my nightstand for two years. I can't wait to dig in and read this well-reviewed story about his home town in Pennsylvania."