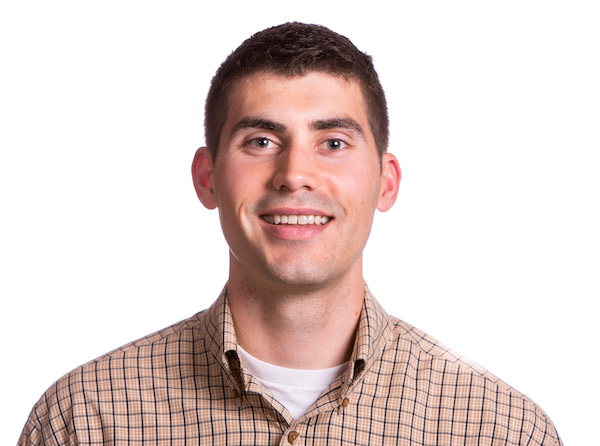 Ben Hoover '08, M'12 is Bertrand Library's Evening Library Services Specialist.  He also coordinates many of Library and IT's Student Outreach efforts, when he's not attempting to coordinate a new baby and a 160 lb English Mastiff in his spare time.
Ben writes, "As a new parent, most of my summer reading time will be spent reading and rereading the stack of childrearing books on my coffee table.  Here are the non-baby-related books that I have cued up:
Taming the Infinite: The Story of Mathematics from the First Numbers to Chaos Theory, Ian Stewart.  I've been wanting to read a survey of mathematics history lately.  After doing some shelf-searching in the library, this particular book grabbed my attention.     
Loving Day, Mat Johnson.  The first year common reading.  I'll be leading a student discussion group during Orientation in August.
While I am waiting for Winds of Winter, Doors of Stone, and Oathbringer to come out this year [crosses fingers], I am going to start making my way through the works of a few other fantasy/fiction authors.
Good Omens: The Nice and Accurate Prophecies of Agnes Nutter, Witch, Neil Gaiman and Terry Pratchett.  Two authors I've wanted to read for a while and this book gives me both at the same time!  
The Slow Regard of Silent Things, Patrick Rothfuss.  A novella based on a character in the Kingkiller Chronicle trilogy.  Hopefully this will hold me over until the third book is published.
The Lies of Locke Lamora, Scott Lynch.  I've started this book three times, but kept getting sidetracked.  Now there is a whole series based on the Locke Lamora characters that I would eventually like to read too."