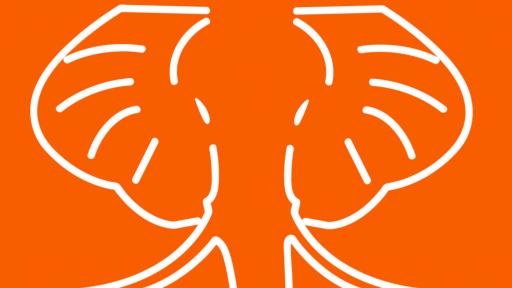 Bucknell University has become the newest member of HathiTrust (www.hathitrust.org), a partnership of major academic and research libraries collaborating in an extraordinary digital library initiative to preserve and provide access to the published record in digital form.
What is HathiTrust?
Launched in 2008, HathiTrust has a growing membership currently comprising more than one hundred partners.
Over the last six years, the partners have contributed more than 12 million volumes to the digital library, digitized from their library collections through a number of means including Google and Internet Archive digitization and in-house initiatives. More than 4.5 million of the contributed volumes are in the public domain and freely available on the Web.
HathiTrust serves a dual role. First, as a trusted repository it guarantees the long-term preservation of the materials it holds, providing the expert curation and consistent access long associated with research libraries. Second, as a service for partners and a public good, HathiTrust offers persistent access to the digital collections. This includes viewing, downloading, and searching access to public domain volumes, and searching access to in copyright volumes. Specialized features are also available which facilitate access by persons with print disabilities, and allow users to gather subsets of the digital library into "collections" that can be searched and browsed.
HathiTrust was named for the Hindi word for elephant, hathi, symbolic of the qualities of memory, wisdom, and strength evoked by elephants, as well as the huge undertaking of congregating the digital collections of libraries in the United States and beyond. HathiTrust is funded by the partner libraries and governed by members of the libraries through its Board of Governors.
More information on HathiTrust is available at: http://www.hathitrust.org/.
What Does This Mean For Bucknell?
All volumes in HathiTrust are fully indexed, meaning that users can search within a specific volume held by HathiTrust to find relevant information.
Nearly a quarter million out-of-copyright volumes that the Bertrand Library holds in print will now be accessible electronically, meaning Bucknell students, faculty, and staff will be able to read, download, and print these resources from anywhere in the world.
Over a half million print volumes held by the Bertrand Library are protected by copyright, but our partnership with HathiTrust guarantees preservation of these monographs and serials. If our copy is damaged, deteriorating, lost, or stolen, and a copy is not available on the market at a fair price, we will be able to access an electronic copy (per 17 U.S. Code § 108). Additionally, users with print disabilities will be able to gain electronic access to all 516,016 volumes (per 17 U.S. Code § 121).
If you have any questions about HathiTrust, please contact us at library@bucknell.edu!