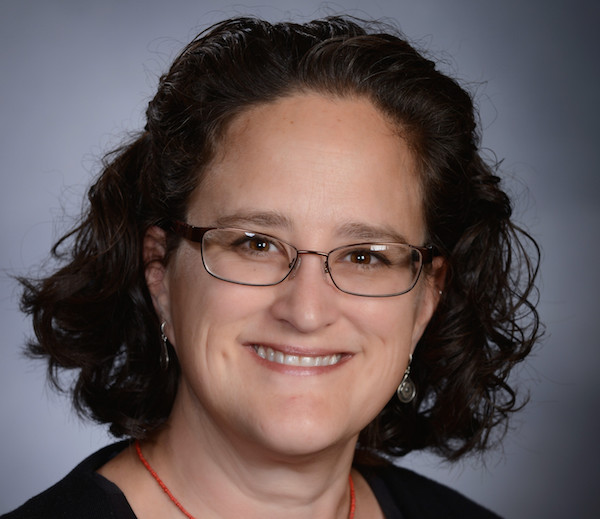 If you've started working at Bucknell recently, you probably have met Melissa Rycroft during your first few days here.  She is Library and IT's Manager of Technology Training Programs, and one of her responsibilities is orienting new employees to the technology resources available at Bucknell.  She's also an avid reader; here is her summertime reading list!
Melissa writes, "Most of my reading list comes from White Privilege Conference 17, which I attended in Philadelphia in April, or recommendations from several Quakers I know. I really appreciate suggestions and reading lists!
Don't Even Think About It: Why Our Brains Are Wired to Ignore Climate Change, George Marshall. Peterson Toscano recommended this book during the question and answer session after a performance of "A Quirky Queer Quaker Response to Climate Change".
What if I Say the Wrong Thing?: 25 Habits for Culturally Effective People, Vernā Myers. She was one of the keynote presenters at the White Privilege Conference and she has a great Ted Talk titled, "How to overcome our biases? Walk boldly toward them." I'll probably purchase Moving Diversity Forward: How to Go From Well-Meaning to Well-Doing before the summer is over, although I'll admit to buying the skinnier book on the first round.
Waking Up White, and Finding Myself in the Story of Race, Debby Irving. This book was highly recommended by many people at WPC 17, so I purchased it as soon as I got home!  
Lies My Teacher Told Me: Everything Your American History Textbook Got Wrong, James Loewen (2007 edition). Another keynote speaker from WPC 17.  His talk was engaging and interactive, but clearly exposed how much I don't know…
Renewable: One Woman's Search for Simplicity, Faithfulness, and Hope, Eileen Flanagan. This author is a Friend of a Friend (that's Quaker humor). It's pretty easy to see the slippery slope –  she started off young and idealistic, gave in to the comforts of a middle class lifestyle, and then decide to reinvent herself.
Fit for Freedom, Not for Friendship: Quakers, African Americans, and the Myth of Racial Justice, Vanessa Julye. Quakers like to trumpet our abolitionist history, but that was a long time ago and not nearly as inclusive as we like to think.  This book exposes the racism and white privilege present in the Religious Society of Friends from the late 1600's to the recent past.
Korean Food Made Simple, Judy Joo.  As a vegetarian, I find Korean food to be somewhat challenging because of the amount of beef and smelly fish, but she has a number of recipes that interest me. Her Cooking Channel show gives me ideas, although I frequently skip the segments that focus on meat. And I'm always looking for another kimchi recipe."