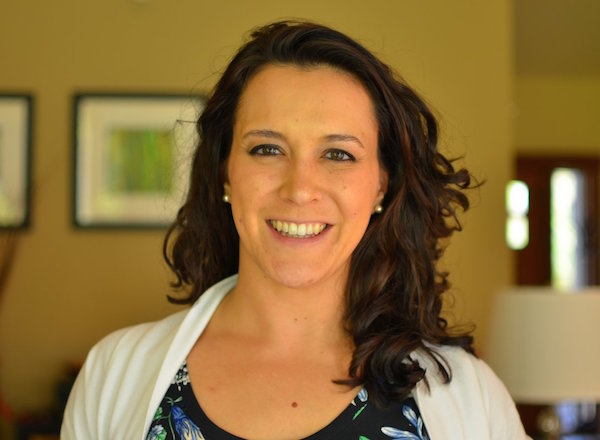 Beth Bouchard is Bucknell's Director of New Student Orientation and Student Leadership Programs.  She oversees activities and programs that help orient new students to Bucknell and make the most of their time here.  Her summertime reading list is featured this week.
She writes, "During the summer I hope to mix my reading list with a combination of "should" and "want to" since many of the books I read during the year are related to selecting the next First-Year Reading text. There will still be a few of those on the list, but I'll also add a good number of light-weight fiction options yet to be determined (it is summer, after all!) along with tackling at least one theology-based work.
Rejection Proof, Jia Jiang – This book follows the author's journey of discovery as he sets out to be rejected over the course of 100 days by setting tasks for himself that will almost certainly earn him a solid "no". He explores why we are fearful of rejection and how we can become better at overcoming that fear.
Authoring Your Life: Developing an Internal Voice to Navigate Life's Challenges, Marcia Baxter-Magolda – The author is spending a few days on campus in the fall and is an influential theorist in the realm of student development theory. This is one of her more recent works, which follows the stories of 35 adults who she has interviewed over the course of 20 years.
The Great Divorce, C.S. Lewis – He might be best known for The Chronicles of Narnia, but Lewis has also written extensively on non-fiction, theological topics, including a few allegories that essentially bridge fiction and non-fiction. This is one of those and narrates a bus route running between heaven and hell.
The Shed That Fed a Million Children, Magnus MacFarlane-Barrow – There is already a bookmark a few chapters into this book but other priorities overtook finishing it during the semester. It is an autobiographical story of how the author saw a need in Bosnia, determined to collect food from his town and deliver it…only to find himself involved in a global initiative to partner with communities in need to address child hunger.
Just Mercy: A Story of Justice and Redemption, Bryan Stevenson – When I attended the Annual Conference on the First Year Experience earlier this spring, two universities had used this as their common reading and raved about both the book and the author's subsequent lecture. This is another autobiography about the attorney who founded the Equal Justice Initiative and his passion for seeking justice for those who have the least access to it."