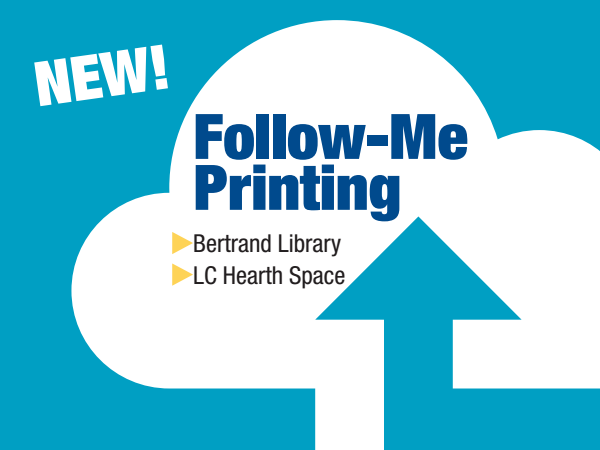 In a hurry to print out before class? Looking for a computer in the library just so you can print your papers before class?  Look no further!
We now offer "Follow Me Printing"… which means that you can upload your documents from your personal computer, and retrieve them from the printers in the Langone Center Hearth Space, the Carnegie Building, or the Library!  Get started at https://webprint.bucknell.edu
Learn more about "Follow Me":  http://ask.bucknell.edu/?p=1364
Questions? Stop by, email (techdesk@bucknell.edu), or call (570.577.7777) the Tech Desk!