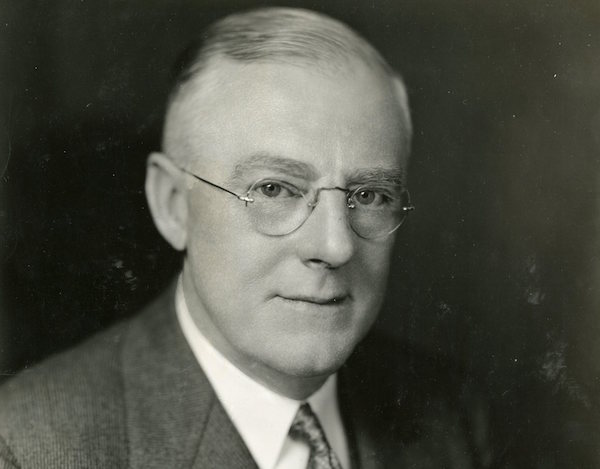 It is often hard to remember the impact that alumni have had in shaping the University. Many lesser-known, but still prominent, figures have played crucial roles in the history of the school and have gone on to win recognition elsewhere.
One such figure was Elmer Bolton—a graduate of Bucknell in the class of 1908. Born in Philadelphia in 1886, Bolton earned a degree in Chemistry from Bucknell, later getting his Master's and Ph. D from Harvard University. In 1930, he was hired as a chemist for DuPont as the director of the chemical research department.
During these years, Bolton was a principal figure in the development of neoprene, as well as the later commercial development of nylon. While at Du Pont, Bolton was in charge of strategic development and was the final arbiter in what would ultimately end up being manufactured by DuPont. Having collaborated with researchers at 11 different institutions on synthetic polyamides, many did not see the value of what they had created. Bolton is almost single-handedly credited with the "$5 billion decision" to begin large-scale manufacture of nylon, which, after its first appearance in 1938, became a crucial element to wartime manufacturing and a staple product of DuPont.
Beyond his involvement with the company, Bolton had a distinguished career as a chemist and as a philanthropist. In 1945, he was awarded the Perkin Medal—the highest award given in applied chemistry—for both his work in chemistry and the success he found in the business world. In addition, Bolton also served as a trustee of the University for 30 years between 1937 and 1968, the year of his death.
Bolton credits much of his success to his time spent here at Bucknell. One of the more influential figures in his career was his Chemistry advisor William Owens, who was a graduate of the Bucknell class of 1880. Owens was a professor at Bucknell for over 55 years and is credited with establishing the Chemistry Department. The success of the department—and one of the major reasons for its continued success and popularity as a discipline of study—is due to figures such as Owens and Bolton. Both worked hard to accomplish what they did professionally – to teach and use chemical knowledge to innovate and improve the lives of people- as well as give back to the institution that made their successes possible.
Though Bucknell can feel physically isolated at times, it is through figures such as Bolton that we are reminded that, as an institution of higher learning, we are connected to broader events in the world more closely than we think.