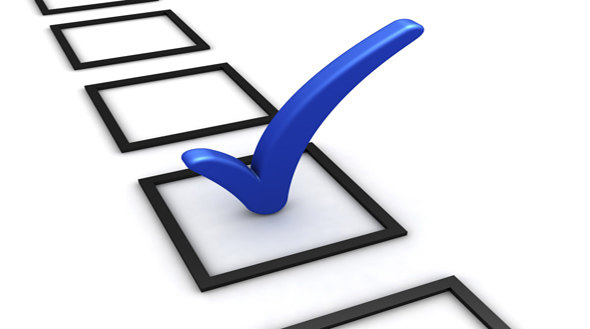 At Bucknell, we have three easy-to-use platforms for creating surveys:
Qualtrics (discussed in a related blog entry) is the most flexible and advanced of the three options just mentioned. Here are some scenarios in which Qualtrics would be your best choice:
You want to create an anonymous survey and share the link with a large group of respondents.
You want to send your survey to a specific panel of users, and you want to be able to send reminders to users who have not yet filled out the survey.
You have a complicated survey with multiple sections, branching logic, or other advanced features.
Your research requires approval by the Bucknell Institutional Review Board (IRB), and you want to choose the most secure survey tool available to you.
Moodle has a survey activity called Questionnaire that allows you to make the survey available to a very specific audience. Moodle's Questionnaire activity would be a good choice for these possible reasons:
You are a faculty member, and you want students in your course (and only students in your course) to take the survey. Questionnaire allows for both anonymous and name-identified surveys, so either type of survey is possible in Moodle.
You want to administer your survey to a large or specified campus group. We have the ability in Moodle to create courses in which all students, faculty, and/or staff are enrolled, and you could add your survey to such a course in order to get feedback from a specific (large) audience. We also have Moodle courses for each faculty advisor (with his/her advisees automatically added to the course) and for each campus major, and you could add a Questionnaire activity to those courses to survey such targeted audiences. If you lead an organization that has a Moodle site, you could use Questionnaire to administer a survey to all members of your organization.
Google Forms is an easy-to-use survey creation tool. The specific survey/form that you create exists in your Google Drive, and responses to the form are saved in your Google Drive as a Google spreadsheet. Google Forms might be the best choice under these possible scenarios:
You want to be notified each time someone completes your survey. (Please note that Qualtrics has this feature as well, which it calls email triggers.)
You want to distribute your survey to people within the "bucknell.edu" domain, and you want to collect usernames automatically (or not collect usernames and keep the survey anonymous).
You want to create your survey quickly, without having to spend too much time learning how to use the tool.
Here are ways you can explore each survey tool:
Qualtrics University (also called Qualtrics Support) has extensive documentation, along with the very helpful guided tutorial, Learn Qualtrics in 5 Steps (Survey Platform Overview).
Google Apps Learning Center: Getting Started with Forms
Please contact our Digital Pedagogy and Scholarship (DP&S) Group if you have questions about using surveys in your teaching or research.