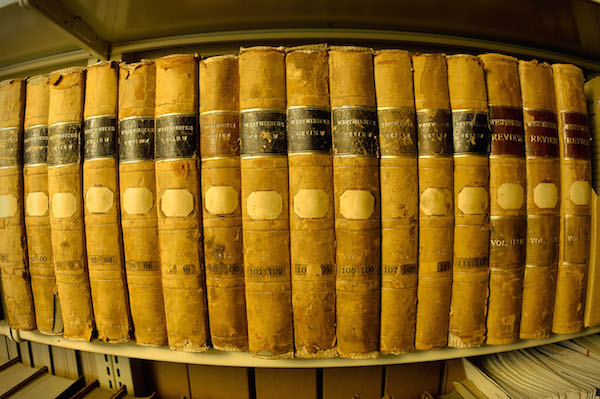 At a time when social media is virtually universal and electronic texts proliferate, it is easy to forget how central print books have been in the development of individual lives and in the history of human consciousness. Print books remain a powerful medium of learning and intellectual pleasure, and they can also be objects of beauty and personal significance.
This prize offers students the opportunity to reflect on and to celebrate their own book collections as they connect with their lives, their learning, and their personal interests and relationships. Behind these considerations lie the larger recognition of the importance of the Ellen Clarke Bertrand Library and the Bucknell Press to the Bucknell campus, for every great university and institution of learning has, at its center, a great library and a great press.
The prize is open to all Bucknell students. The winner will receive $500, and, depending on the quality and range of submissions, the judges may elect to award two runners up prizes. Prizes will be awarded on April 13 preceding a lecture on the "Book and Humanity" by Alberto Manguel, director of the National Library of Argentina.
To enter, students should submit a bibliography of their collection together with an essay of 1500-2000 words describing the theme and significance of the collection. The deadline for submissions is Friday, March 24, 2017. A few shortlisted candidates may be invited to talk about their collection with the judges. Submissions should be sent to Pam Dailey at pad024@bucknell.edu.
The judges will make their decision based on the intelligence and originality of the collection, its coherence as a collection, as well as the thought, creativity, and inventiveness demonstrated by the collector. The monetary value of the collections will not be a factor in determining the winning entry—a coherent and well described collection of modern paperbacks or comic books is as valid an entry as a collection of rare books from the seventeenth century. 
The contest is co-sponsored by Bucknell University Press and Library & Information Technology, and made possible by the generous support of Thomas Whitehead '63.  Mr. Whitehead is a 1963 Bucknell University graduate and former Senior Curator of Rare Books and Literary Manuscripts at Temple University.