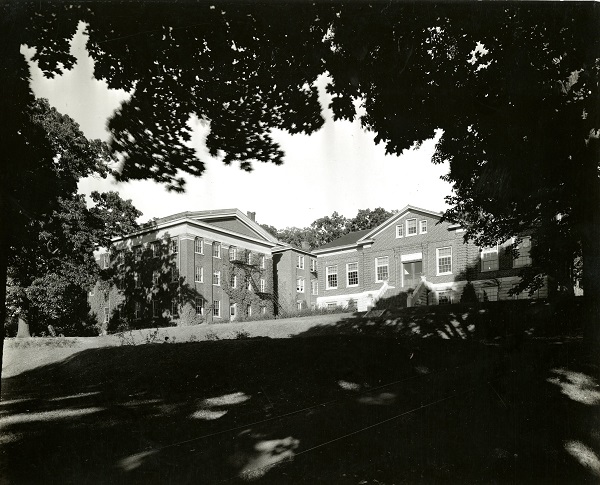 Each building on campus becomes synonymous with a certain field or major throughout a student's tenure at this school. Hidden behind the classroom layout of the present is a rich history of various academic departments, classes, and renovations that have changed these historic buildings to suit the needs of the students and the faculty at the time that they find themselves here. Taylor Hall, the first building constructed on campus in 1848, which now houses most Management classes, at one point, housed every single class that the school offered. Over the years, Taylor Hall saw a radical transformation from being the singular classroom on campus to housing the Academy program and later, known as the Biology Building and currently home to the Bucknell University Press as well as the Management Department.
Next door to Taylor Hall, the Career Development Center and the Study Abroad Office are both housed in a quiet building simply labeled "Botany." William H. Eyster, a Professor of Botany and a graduate of Bucknell in the Class of 1914, designed the Botany building with the needs of the Biology Department in mind. The groundwork for the building was laid in 1928 and included a lecture room a small library, labs for botany and forestry students, and a small interior greenhouse.
Following the completion of the Botany Building, the Minutes of the Boards of Trustees record that the building facilitated "…an extensive experimental field for the growing of plants in connection with the investigations that were being conducted as a part of the work in botany." The botanical lab housed in the early building attracted great interest nationally, including from David Burpee—a Trustee of Bucknell and the president of a national mail-order seed company—who instituted a fellowship in genetics at Bucknell in 1933, primarily due to the success of the botany program at the University.