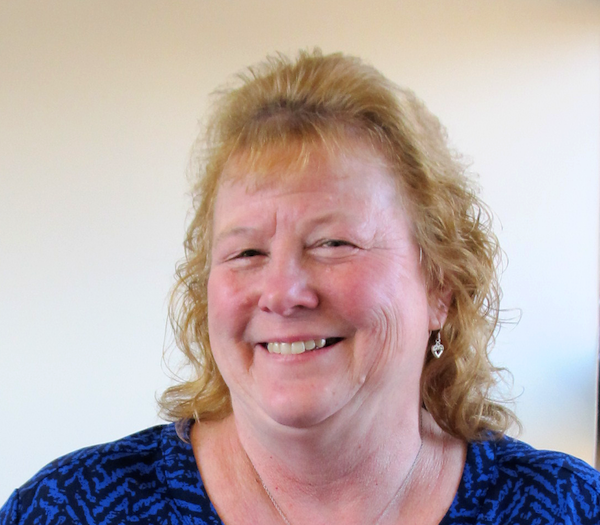 When Dianne Guffey came to Bucknell 40 years ago, she was no stranger to campus.  Her father worked briefly as a custodian, and her grandfather was once the head of security.  Dianne joined the Bucknell staff as a mainframe systems operator; and when the mainframe was decommissioned, she transitioned to systems operator and then systems specialist.  Currently, Dianne is a systems integrator, a role she took on in 2005.
Imagine the changes in 40 years!  When Dianne started here, there were typewriters and rotary phones in use.  There was no campus network, no email, and no desktop computers.  Computing involved mainframes, terminals, teletypes, and punch cards.  Dianne has seen the installation of the campus network, the introduction of email, and the deployment of desktop computers.  More recently Dianne has been involved in major technology shifts such as the move of email and calendaring to Google and the introduction of virtual computing.
Dianne is known across campus for her outstanding customer service attitude.  She is known for always completing the job with skill, dedication, and attention to every detail.  In 2003, Dianne was awarded the John F. Zeller Award for Support Staff Excellence.
Dianne's son, Jeremy Dreese '98, now continues the family tradition as a systems integrator with the Engineering Computer Support Team.
Our heartfelt congratulations to Dianne!  We thank you for your service and dedication to Bucknell.