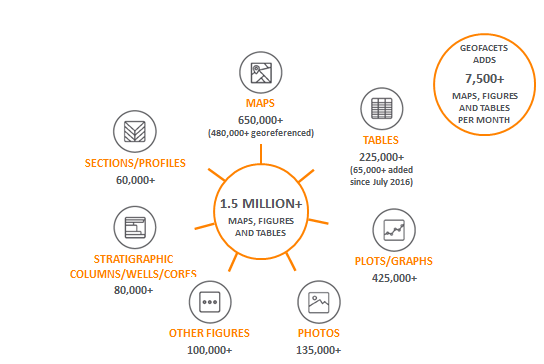 Bucknell faculty, staff, and students:  We have arranged to receive a trial of Geofacets, a geoscience solution that helps you discover downloadable geologic maps and tables across trusted publishers, like Wiley and the Geological Society of America, which can be integrated into GIS, Google Earth, PowerPoint, and other software.
The evaluation runs until October 28.  You must access the database from on campus (bucknell.edu wireless or wired connection).
Geofacets will help us find geologic maps and tables quicker and more efficiently, facilitate knowledge growth amongst students, and accelerate research. You can use Geofacets to:
Characterize a geologic basin or other geologic element
Fill in knowledge gaps about a region or geologic subject area
Provide scientific backup for original analyses
Integrate published data with GIS and GoogleEarth
For more information about Geofacets, please read this press release: New Geofacets Release! Huge Update!  Please feel free to pass this on to others who may be interested.  After completing this trial and gathering your feedback, we will evaluate whether an investment in Geofacets makes sense for us.