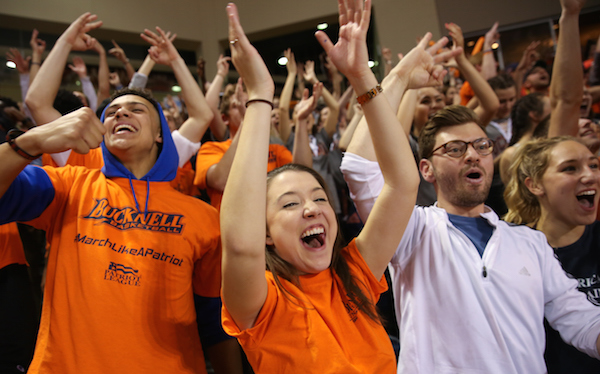 The first Bucknell home men's basketball game is on Monday, Nov 20!  Sojka Pavilion will be packed with fans enjoying the game and using their mobile devices.
To improve the experience of Bison fans at games in Sojka Pavilion, our networking group designed and implemented an enhanced wireless solution for the arena. As a part of this project, 50 wireless access points were installed to provide game day wireless coverage.
Last season, during the Men's basketball Patriot League Championship game, the new network got quite a workout and performed very nicely. During peak usage, nearly 2000 devices were connected in Sojka.
'Ray Bucknell!