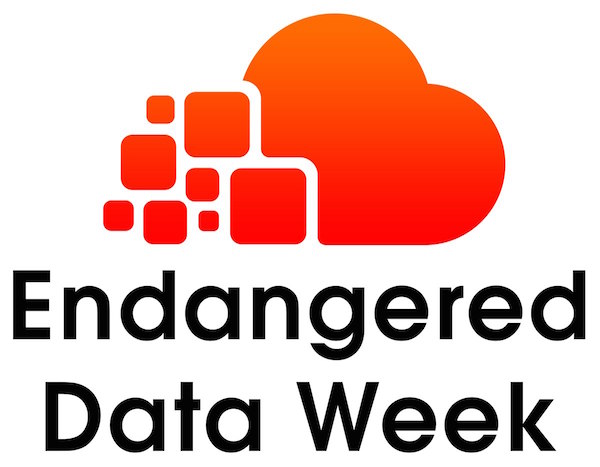 February 26 — March 2 is Endangered Data Week, an awareness campaign organized by the Digital Library Federation, and supported by the Council on Library and Information Resources and many academic libraries.  The goals are to raise awareness of threats to publicly available data; explore the power dynamics of data creation, sharing, and retention; and teach new ways to make endangered data more accessible and secure.  Bucknell Library & IT has organized an information campaign and activities:
We will host a Webinar on Tuesday, February 27th, 9:00 am — 10:30 am  in the Digital Scholarship Center, near the Library entrance.
What Can Be Done to Protect Endangered Government Data?  
Join us for a viewing and discussion, or you can Register for this free webinar and participate remotely.
Are Census Data Endangered?
On Thursday March 1st at noon, the Library will host a panel discussion, Are Census Data Endangered?  in the East Reading Room.  Faculty members Peter Wilshusen, David Del Testa, and Debby Abowitz will offer a presentation on how Census data support teaching and research at Bucknell, followed by a discussion of how Federal Census data may be endangered in the future.
A buffet lunch will be offered, please RSVP to lit-events@bucknell.edu.