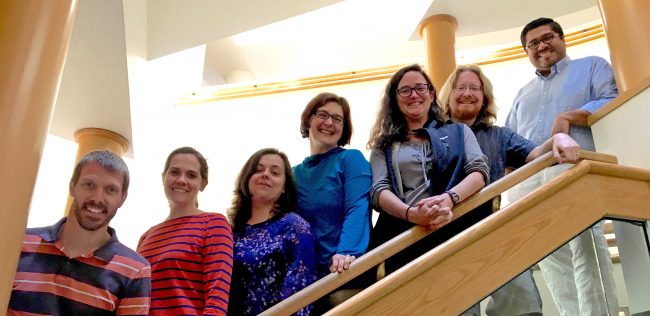 From May 21-15, members of DP&S and Research Services worked with seven faculty from across Bucknell to devise course assignments integrating digital technologies. The institute is intended to help faculty identify and create two to three specific modules or assignments for a course that integrate established teaching methods with emerging digital methodologies and tools in order to meet learning outcomes, increase student engagement, and further students' digital literacy skills. The institute is aligned with the University's digital scholarship initiative, whereby teaching and research are enhanced, extended, or reconsidered through application of technology.
The Institute opened with a discussion of learning objectives and reasons for using digital tools. The conversation then moved to topics such as digital literacy, assignment scaffolding, copyright and fair use, and Open Educational Resources (OERs). DP&S staff introduced faculty to the range of digital tools available to them, and then the participants were divided into groups based on the technologies they were interested in using. These technologies included WordPress, Comic Life, Adobe Spark, Piktochart, Voyant, LIWC2015, and multiple iOs applications.
Below is a list of participating faculty and the assignments they devised.