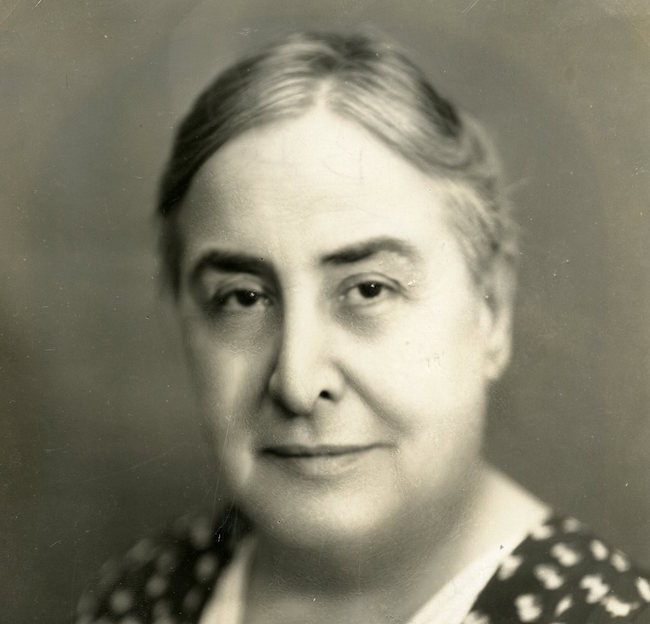 Born into a family that exemplified intellectual pioneers, Mary Wolfe was considered one of the most prominent women at Bucknell, and in Pennsylvania, during her lifetime. She was born on March 31, 1874, the daughter of Charles Spyker Wolfe and Martha Meixel-Wolfe. Her family was closely connected with Bucknell from its beginning, as her great-grandfather was James Moore II, the founder of the University at Lewisburg, which would become Bucknell University. Her great-uncle was Dr. William Ludwig, the first chairman of the Board of Trustees, and her two grandfathers, Joseph Meixel and Samuel Wolfe, were also on the first board.
Mary Wolfe left her own mark on Bucknell as well, graduating from the Female Institute in 1891, and later becoming one of the first women to enter into the University at Lewisburg. While on campus, she was captain of the college girls' basketball team and a tennis champion. She also managed the college publication The Mirror, was a member of Pi Beta Phi fraternity, and participated in Young Women's Christian Association work. She graduated from the university in 1896 summa cum laude and was a commencement speaker.
Deciding that her true passion was in medicine and psychiatry, Mary Wolfe continued her education at Ann Arbor, and studied for three years in the department of medicine and surgery to receive her M.D. from the University of Michigan in 1899. That same fall, she became assistant physician in the woman's department of the Pennsylvania Hospital at Norristown. Mary returned to Bucknell to received her A.M. degree in 1900, after which she moved up to chief physician in the women's department at Norristown, where she remained until 1909. During this time, she campaigned throughout Pennsylvania for an institution that would train women with developmental disorders, but it wasn't until 1913 that her efforts were recognized.
Governor John Tener looked to Mary Wolfe for her knowledge and experience to become a board member of the new Pennsylvania Village for Feeble-Minded Women of Child-bearing Age in Laurelton, Pennsylvania. The Village was established with the purpose of caring for "mentally defective" women of child-bearing age. According to Mary Wolfe, the primary objective was to segregate the girls and women "in order that they may not give birth to children and thus reproduce their mental defects in the coming generations." Mary became its first superintendent in 1914, however due to World War I, its doors were not officially opened until December 5, 1919. Mary became one of the first doctors in the country to give more than custodial care to her patients, making training and parole her main objectives. Nationally recognized, her program made her patients, or "Dr. Mary's girls," sought after as efficient workers and employees. Mary retired from Laurelton in 1940, returning to her home in Lewisburg after serving as superintendent for 26 years.
Beyond her medical achievements, Mary had also been involved in various political and charitable organizations. She was president of the Woman's Suffrage Party of Union County. She took a keen interest in the development of the curriculum and in all programs relating to the welfare of the women of Bucknell University. Recognizing her dedication to the medical field, the university bestowed upon her an honorary Doctor of Science degree in 1933. She was also elected a member of the Bucknell University Board of Trustees in 1935. Mary passed away on October 18, 1962 at the age of 88, leaving behind her a legacy of respect, dedication, and success.