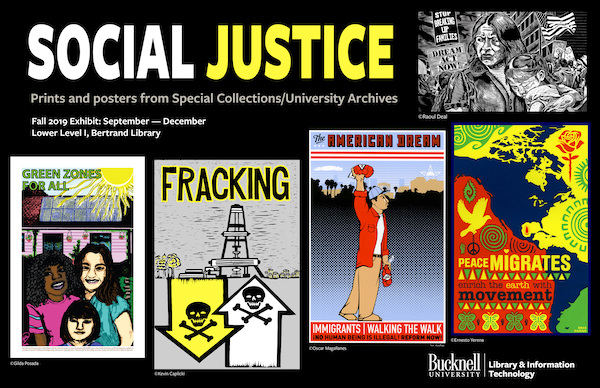 Special Collections/University Archives' fall exhibit displays a selection of prints and posters by activist artists that represents environmental, gender, and economic social justice issues. The exhibit is available from September through December on Lower Level 1 and in the Main Level display case.

The prints and posters on display are a selection of artists' works from several print portfolios and box sets held in Special Collections: Occuprint, Migration Now!, And We are the Storm, This is an Emergency!, and The Poor People's Campaign.

Students, faculty, and staff are welcome to review additional works from the social justice box sets and portfolios in Special Collections. Contact scua@bucknell.edu to make an appointment.