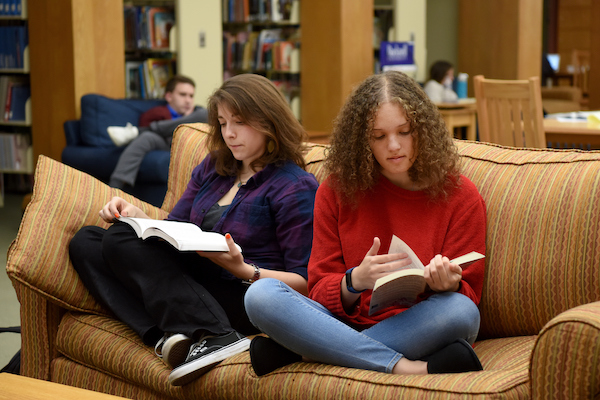 Reminder!  Students can reserve any of the group study rooms in Bertrand Library for two hour blocks.  Just click "Book a Study Room" from the library's web page.

Remember, too, that the Library Lab 025 is available for studying when it's not reserved for classes.  Check the schedule posted outside the room.

Looking for quiet spaces?  Try the library's East Reading Room or the comfortable seating at the rear of Level 2.