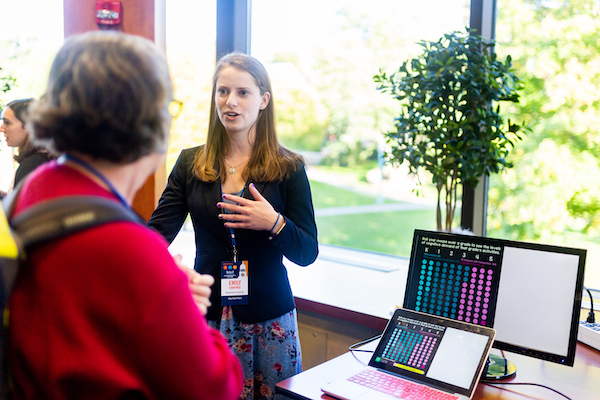 From October 11-13, 2019, Bucknell University hosted its sixth annual Digital Scholarship Conference (#BUDSC), with the theme: From Wonder to Action: the Journey of Digital Scholarship. More than 100 attendees came from over fifty institutions, in over twenty different states.
#BUDSC is committed to expanding the definition of digital scholarship to be more inclusive across diverse communities, both inside and outside of academia. The conference brings together a broad community of practitioners – faculty, researchers, librarians, artists, educational technologists, students, administrators, and others – engaged in digital scholarship both in research and teaching who share an interest in the journey of digital scholarship. 
Check out video highlights from this year's conference!