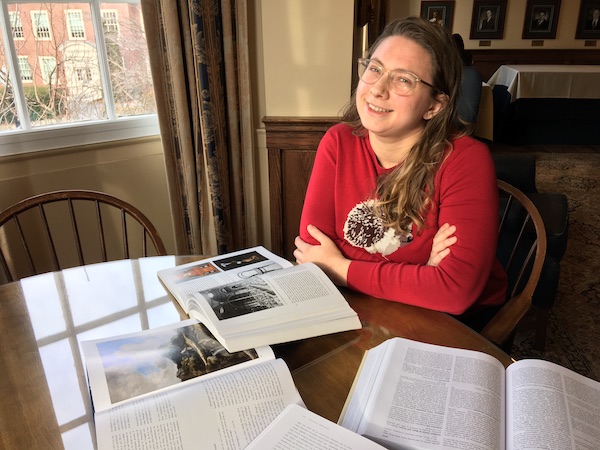 We're excited to introduce Eloise Stevens, our new Arts & Humanities Librarian. Eloise comes to us from Westminster College where she worked for the past five years as their Instruction & Outreach Librarian. 

At Westminster, Eloise worked one-on-one with students to assist them through research the research process through coaching and consultations. 
In her time at Westminster, she worked collaboratively with students, faculty, and staff on the development of a "Green Move Out" for students, an interdisciplinary day-long issue-based teach-in. She also worked on collaborative environmentally-themed art projects, and other programs.  If you would like to work with her to bring similar programming to our community, Eloise would love to hear from you!

Eloise is available for student research consultations, and if you're taking classes in the arts or humanities, you may meet her in an information literacy session! Stop in and say hello to Eloise in the Research Help Area on the first floor of Bertrand Library.