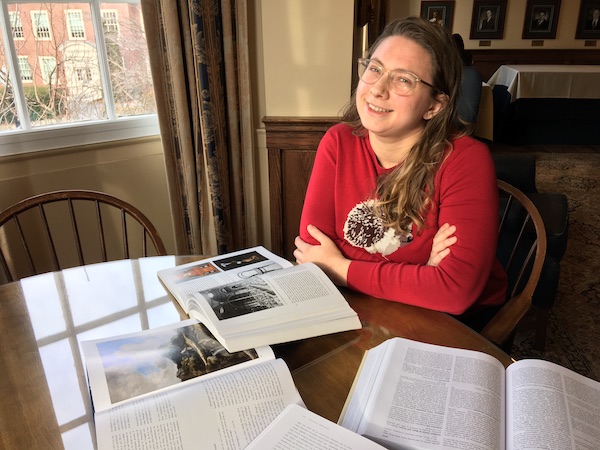 We're excited to introduce Eloise Stevens, our new Arts & Humanities Librarian! Eloise comes to us from Westminster College where she worked for the past five years as their Instruction & Outreach Librarian. 

At Westminster, she focused on partnering with faculty to integrate progressive and discipline-specific information literacy within majors across the college, applying Universal Design for Learning principles in the library classroom, and working one-on-one with students through research coaching and consultations. 

Eloise also has a keen interest in interdisciplinary learning, service learning projects, and environmental justice. In her time at Westminster, she worked collaboratively with students, faculty, and staff on the development of a "Green Move Out" for students, an interdisciplinary day-long issue-based teach-in. She also worked on collaborative environmentally-themed art projects, and other programs. 

Eloise is available for student research consultations, and she will be joining our other librarians for information literacy instruction planning and delivery this semester.