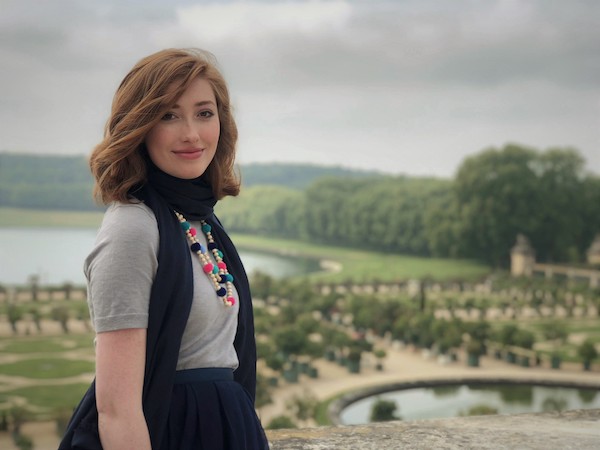 Hello to all readers, scholars, community members, and any lovers of history and literature!
My name is Grace Monroe, the new Special Collections/University Archives blogger. I am a first-year Masters student in English and Literary Studies, which is, of course, where I found my love of writing, reading, and history. I received my undergraduate degree at Lock Haven University where I majored in English Secondary Education. However, I felt that I wanted more from my education before entering the workforce, so I found the great Master's program here at Bucknell. I also have the opportunity to work in the library as part of my assistantship, and have a regular shift in the Research Help Area, working closely with students and faculty, assisting them with their research needs and questions. Now, I have the opportunity to work in another area of the Bertrand Library by researching and writing blog posts for Special Collections and University Archives. 
I have always had a passion for history, so this position is the perfect fit in addition to my other work in the library and on campus. I look forward to sharing insight and history related to Bucknell's various collections and resources, and I hope you enjoy it as much as I do. Please don't hesitate to reach out if you have questions about the blog posts – you can find me on LL1 of Bertrand Library in Special Collections/University Archives, or in the Research Help Area on the first floor.