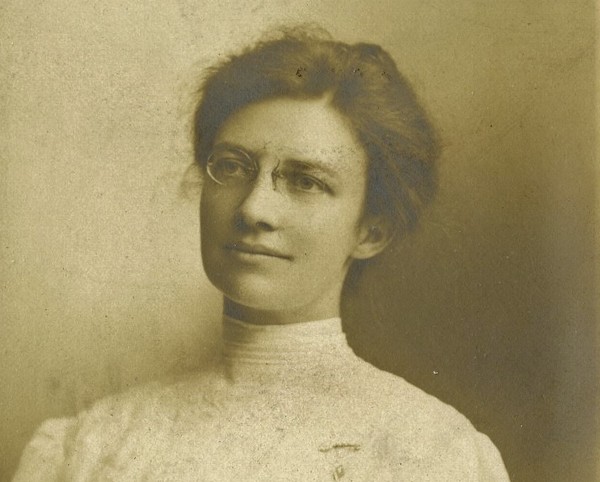 Looking back at life 100 years ago can be shocking, especially considering how far we have come and how much farther we have to go. This upcoming summer, for example, marks the centennial anniversary of the 19th amendment that granted women the right to vote. This was a huge step in providing equality between the sexes, and was a pivotal time for suffrage movements. Leading up to this legislature, many women across the country were striving to make their voices heard, and Bucknell graduates Lewis and Mary Theiss heard them. In writing for the Pictorial Review, a magazine of the early 20th century, the Bucknell couple provided insight into a changing country in 1913. Their series on women's suffrage, found in the university's archives collection, illustrates the movement that was gaining headway across the nation.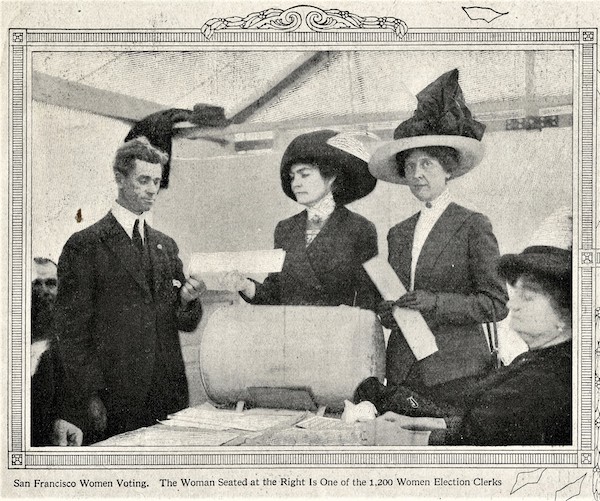 Lewis Edwin Theiss was a graduate from Bucknell University in 1902. He later became a professor of journalism at the University, and wrote extensively for the Pictorial Review as well as other publications. He wrote on subjects such as aviation and botany, as well as fiction for young adults. He was also a professor at Bucknell from 1924 to 1946 and was appointed Bucknell's Historian in 1942. In his teaching career he was the advisor for the Bucknellian, and also went on to write a book during his time as historian called Centennial History of Bucknell University 1846 – 1946 to recognize the University's 100 year anniversary. Mary Bartol Theiss was a 1891 graduate of the University Female Institute in Lewisburg and graduated from Bucknell in 1894. She was a writer as well, and often jointly wrote with her husband. She earned her PhD from the University of Pennsylvania in 1899 and went on to head the Classics Department of Rockford College, IL. She was a writer and historian, and her correspondances and notes can be found in the university archives.
At a time nearly seven years before women could vote in every state, the Pictorial Review, in its editorial declaration about the Theiss's series, states that "[w]omen's suffrage is not only coming; it is coming fast." At the time of its publication, March 1913, only nine states had granted women the right to vote. Mr. and Mrs. Theiss travelled across the country watching the women's suffrage movement barrel forward, observing not whether they are voting, but how they voted. They wrote about the female voters of San Francisco, California in this article, not only describing the solemn and dignified air in which the women came to vote, but also emphasizing that many women were serving as clerks and judge of elections.
In the April 1913 edition, the second piece on women's suffrage was entitled "How the Women of California are Preparing for Citizenship." Again, the emphasis here is seen on how women vote, not whether they will, are, or should. Again set in San Francisco, this highlight focuses on the Club Women's Franchise League, whose 2500 strong memberships goal was to "battle forever for human rights." This League, as discussed in the article, changed its name to the New Era League in 1911, and made strives to promote enforcement of laws and morals and to educate women about civil and legislative issues of the day. This of course was created to prepare themselves to be thoughtful citizens and prove their knowledge and capability of being active and voting citizens.
The series of articles, totalling seven in all, feature states such as Utah, Washington, and Colorado, where women were making headway to solidify their place in society as fully contributing citizens and active lawmakers. The work of Mary and Lewis Theiss, in documenting this important time in history, were ahead of their time considering that the 19th amendment, granting the right to vote to women in all states, was not ratified until August 18th, 1920. The importance of journalistic work done by these Bucknellians is vital to understanding the strength and determination of previous generations, and can help readers today look to tomorrow for inspiration.